Read Time:
3 Minute, 45 Second
---
Wow that was a quick 18 months…
The last post I made here was back in 2018 when I wanted to try and refocus what this website was all about. I kind of got a little distracted and well a little lazy.
Since I last put up that post so much has happened. I slowly found my love of professional wrestling again through working with other content creators. Yes. I'm now calling myself a content creator after having made fun of the term for so long. I realised, that was what I always was.
I reached 10k followers on Twitter, my own Pro Wrestling Tees Store, 3K Subscribers on YouTube, interviewed some childhood heroes and inspirational figures. Plus I've personally made so many friends who like to talk about wrestling on a regular basis. This past year and a half all feels like a dream.
I wanted to try and take this website back to being a place where I can try and have a central hub for all things Fowl.
To that end I will be putting up actual blog posts here. Yes. Shock horror. I will actually be writing again.
For those of you that have been following me on Twitter @fowl_original you may know that I now have some more free time due to betting on myself at work and finding a new job. With just over 3 weeks left at this job one of my first new years resolutions is well on the way. Challenging myself to stop just settling for the status quo.
I'll be putting up regular blogs here with OP-ED discussions on things that wouldn't really fit on the Weekly Wrestling Wrecap, Wrestling Event Predictions and other experimental stuff as I try and learn as I go. I'm brimming full of ideas and I think that doing these in written form will really stretch me while being manageable to produce.
I won't be stopping on YouTube anytime soon and look at the website as a companion piece to the YouTube content. As I have been asked a lot about how I make that content I will be detailing parts of the process here as well in an ongoing series about the tech behind the channel. From setting up a YouTube Channel to Live Streaming Programs and best practices.
The soft re-relaunch will be February 1st 2020 but look out for blogs dropping on here in the run up to NWA Hard Times and the WWE Royal Rumble 2020. Plus some other minor changes as I try to find the look I want to go with.
Feel free to get in touch via email fowloriginal@gmail.com if you want to collaborate on the written word or in the podcast world. You could also buy me a beverage by going to fowloriginal.com/support and clicking the Donate button. My PayPal and I will thank you.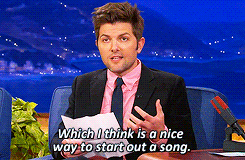 I signed up to Mail Chimp (and will be detailing how I set that all up in a future blog) so that I could bring you the Fowl Original Newsletter. Sign up in the form below to receive the Newsletter and a chance to be entered into regular giveaways and updates for everything Fowl Original.
Here's to the next chapter in 2020 and thanks for all the support so far,
Fowl